Athento ECM counts on a user interface which is consistent, compatible and engaging. Users can access from traditional desktop devices and laptops as well as mobile devices such as tablets or smartphones. The platform automatically detects the kind of device used to access and accordingly serves a different user interface in order to improve the user experience.
The following screenshot shows the platform when accessed from a desktop device.
Our system offers an app-like experience using responsive design over the web platform. This way, you can access directly from your mobile's browser because our user interface is optimized for mobile access.
You can also preview your documents and metadata or download them if you feel more like it or even make comments or share by email: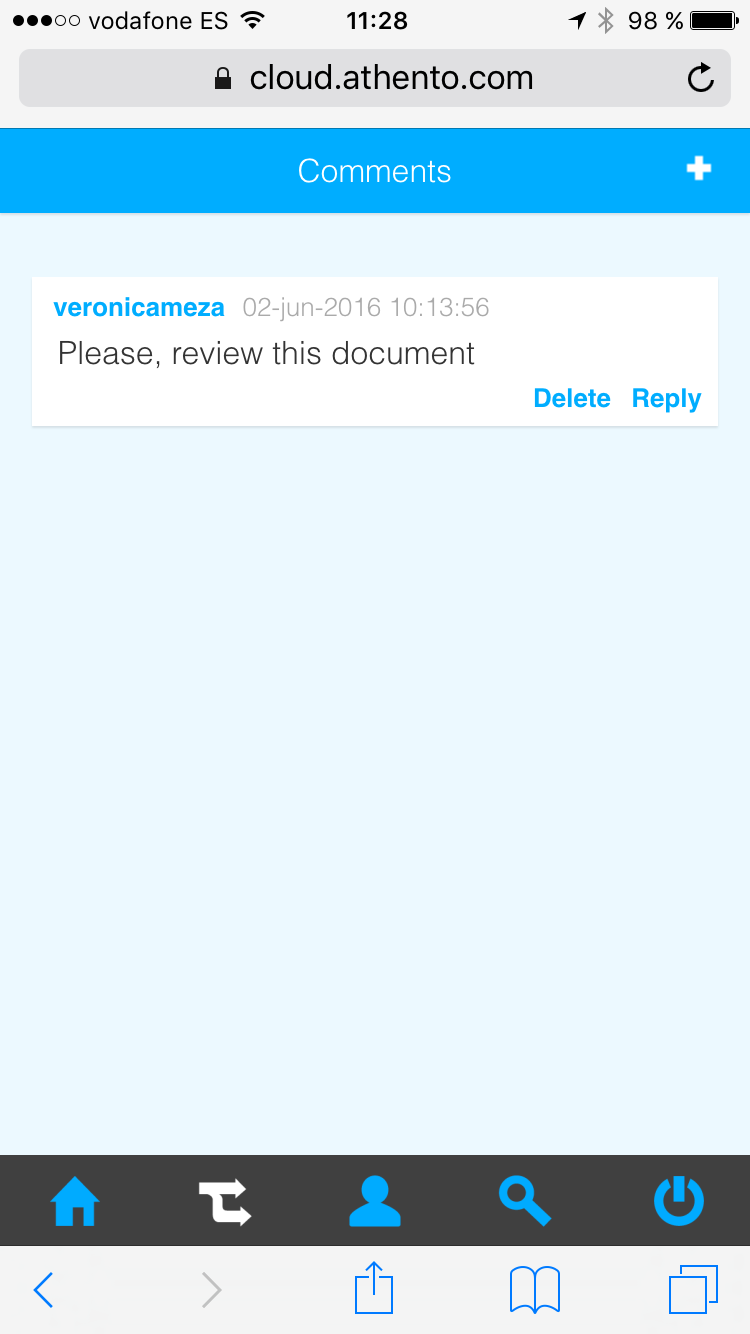 A search form is provided also and you can access your profile too: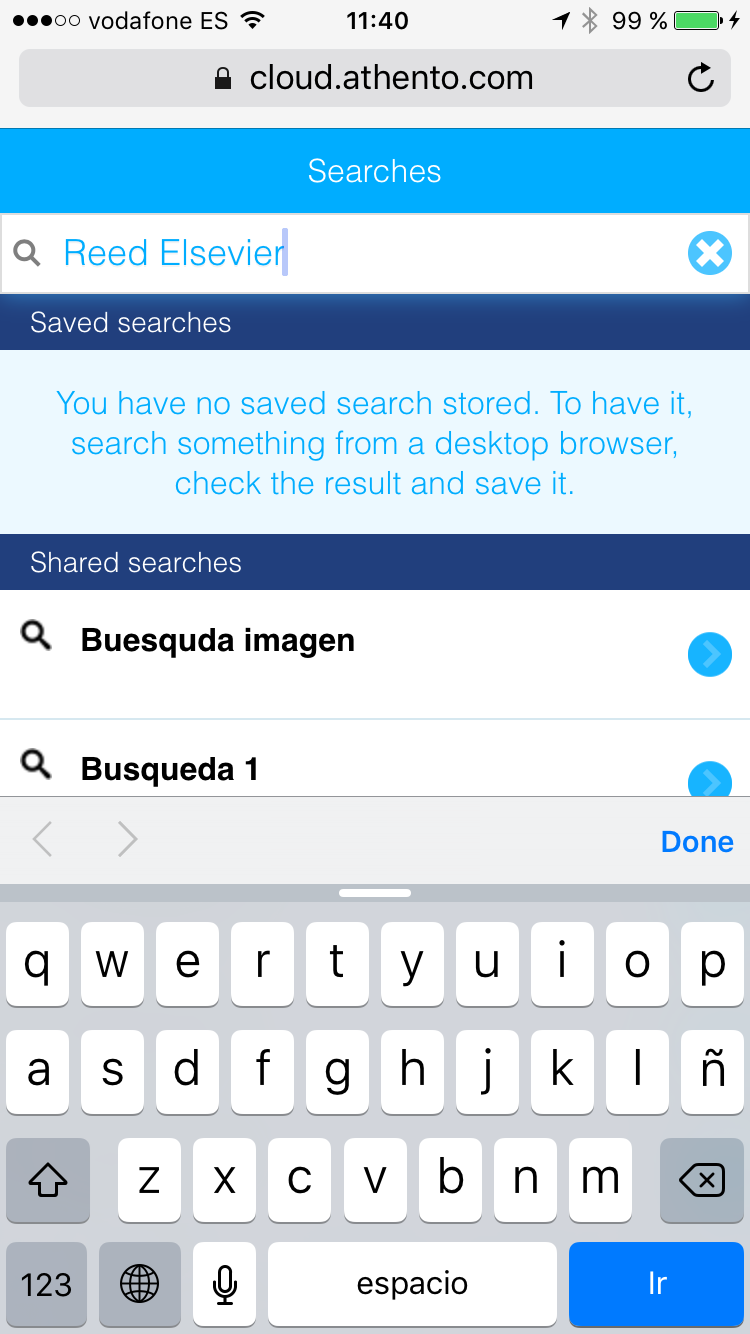 For more information about the product features visit:
https://athento.atlassian.net/wiki/display/AEGSE/Summary+of+Athento+ECM