The lifecycle of a document defines the states the document can be in. It also defines the possible paths, called transitions, to go from one state to another. The lifecycle is useful to say a case is "created", "being_processed", "processed", "archived".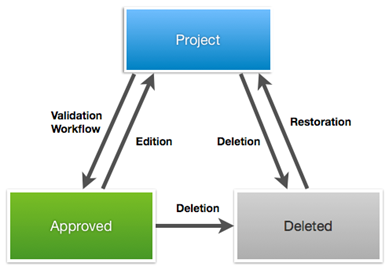 All the documents evolve according to a defined lifecycle. The default lifecycle is composed of the following states: Project, Approved, Obsolete and Deleted. There are different ways to make documents evolve through this lifecycle. One of the ways is to use a workflow.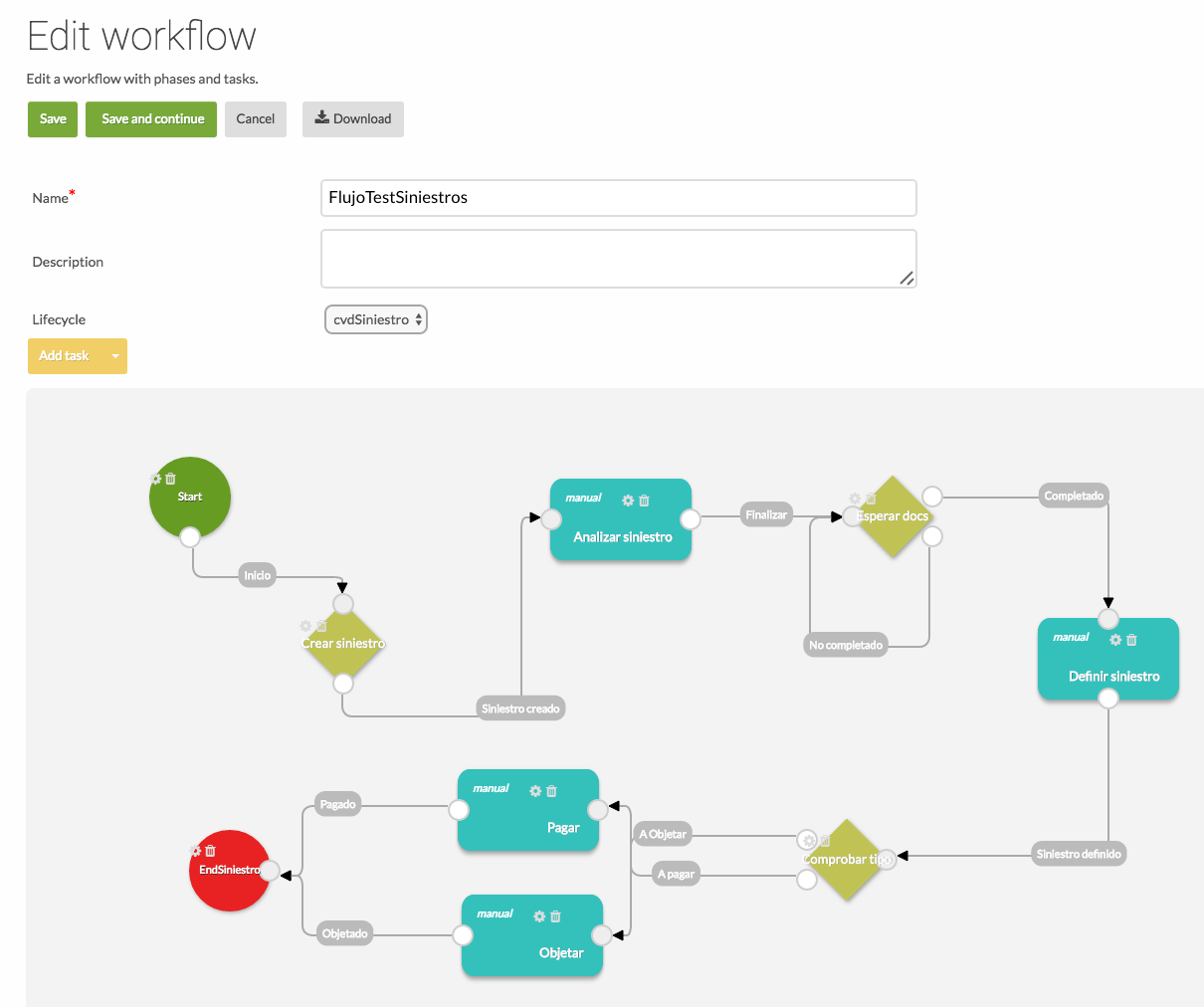 Users who are involved in workflows are alerted by email and can have a synthetic view of all their pending tasks on documents in their dashboard. The documents they have to review are listed there.
The default lifecycle can be modified. This lifecycle can be desing from Rhombus. Athento Rhombus is a graphical user interface for setting up Athento ECM. It allows non technical users to develop document types, design workflows and other key elements in the daily operation of our Enterprise Content Management platform.