Athento ECM - Nuxeo allows several email integrations. Depending on what a user needs, it is possible:
Integration using plugin for Office 365 - Outlook as seen in https://vimeo.com/210637623/0811eee661
Integration using Nuxeo IMAP connector to have a folder with emails as documents. https://connect.nuxeo.com/nuxeo/site/marketplace/package/nuxeo-imap-connector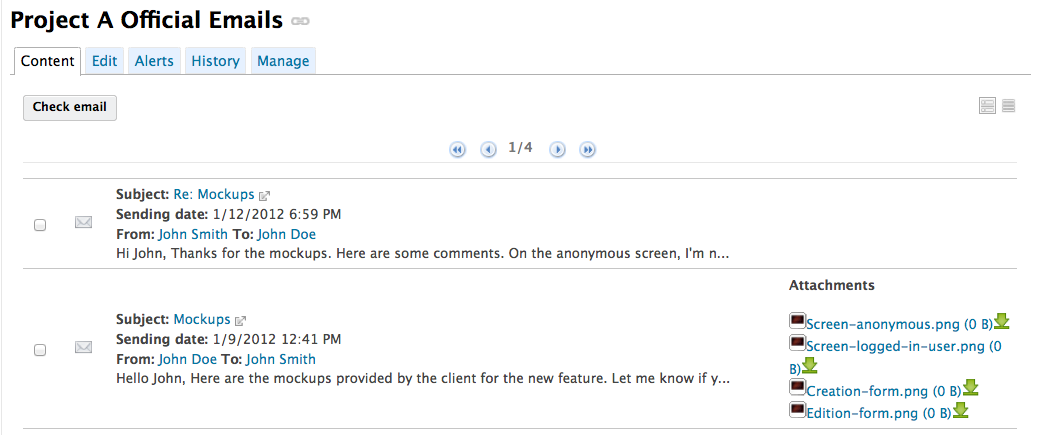 A plugin exists to integrate Outlook desktop version as described in https://www.nuxeo.com/blog/save-email-outlook-nuxeo/ .