The following describes some of the reports or reports that exist in Athento regarding the activity of the users and the information of the documents themselves.
Business Reports
Metadata information is made available through filters and search forms that help users build custom reports. Some examples of information that different clients consult:
Number of new customers in the month
Requests with pending documentation
Files resolved in the year
Procedures of environmental licenses according to the resource affected in a given year
Trials to which the lawyers must attend during the coming week, etc.
These filters and forms are made ad-hoc for our clients.
Once we have made the search filter and edited the result columns to our need, we can generate a document with all the information. In this way with a single click, Athento allows to generate reports of the results obtained.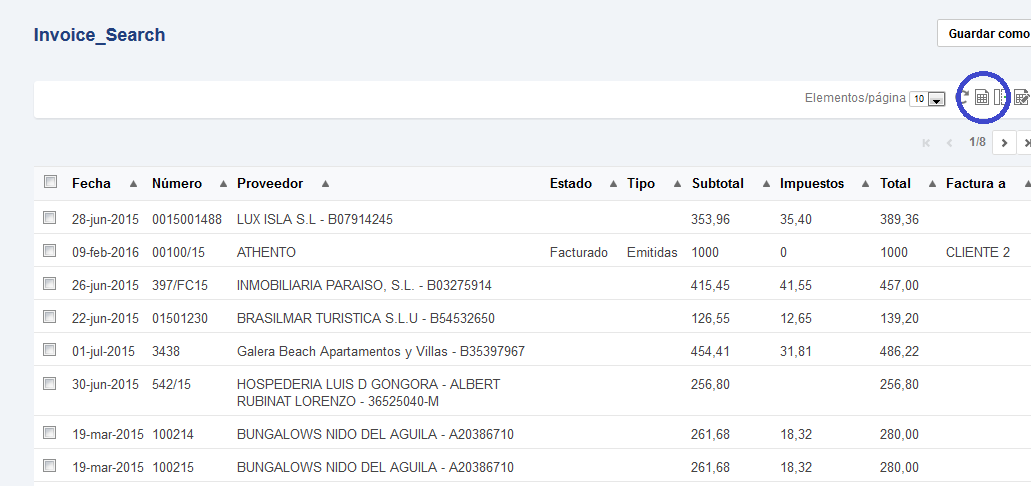 Audit of access to documents
Athento allows you to generate reports detailing which user has accessed which document, information about the creation of documents or about their modification. We can filter by a range of dates or by user so that Athento allows to have at any moment information about the operations that each user performs.
History of a document
At the document level, Athento saves the history of each document that details the time and date and which user has performed some action with the document (modification, approval ...) With this record, it is possible to generate a report about the process Made with a document for example, for an audit.
About user sessions
It is possible to consult the user sessions in a certain time range.

Workflows
From the Start menu, in the workflows tab, the user will be able to see all the active flows