Apps allow you to define the way you want to treat documents:
Document forms you want to associate with your docs.
Automatic processing operations
Allowed users
Loading sources
The following are important configuration options you will find as tabs in this menu.
Enabled document forms in series
From here you can decide which forms you want to use for the documents on your series.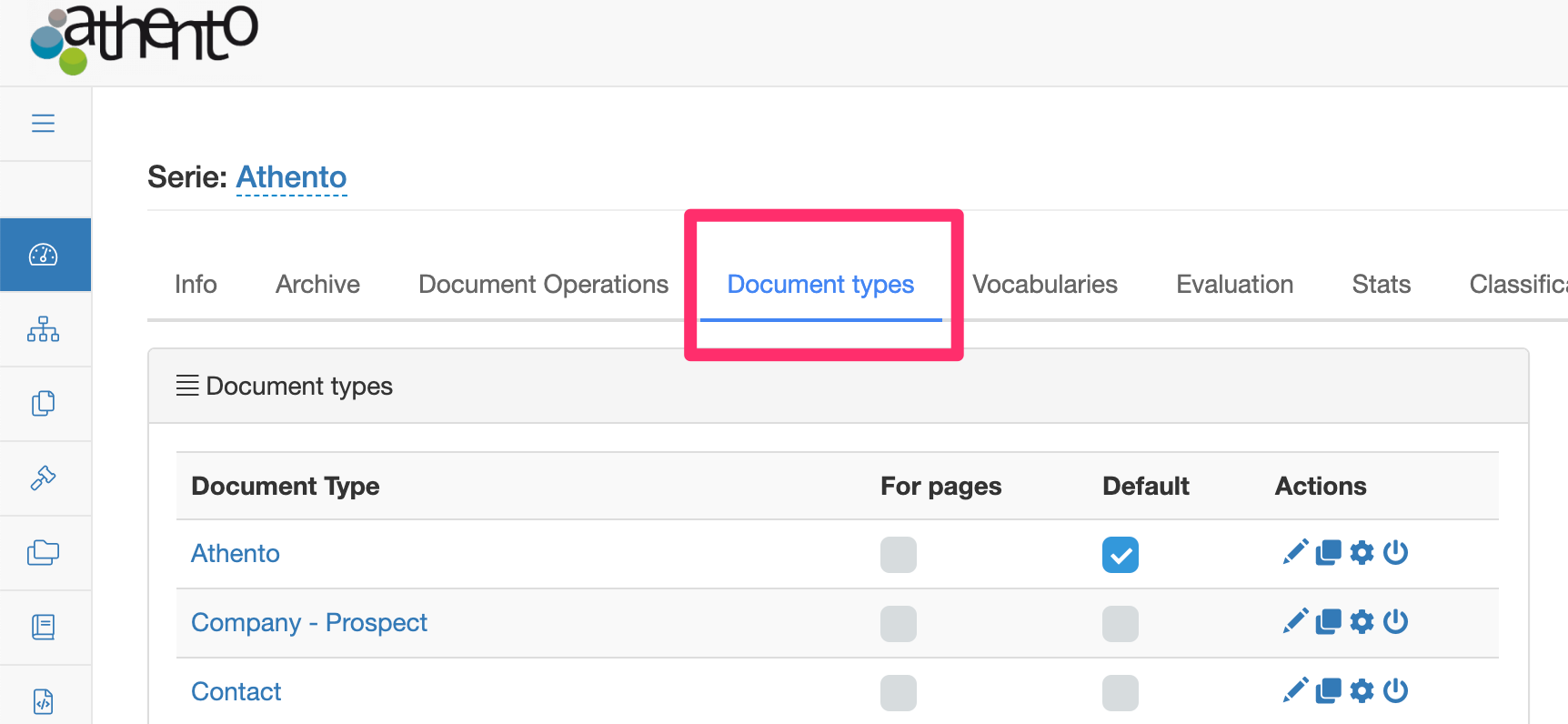 Enabled Document Operations
You can also set up automatic processes you want to be applied over your documents. For example, you might want to extract the text from your PDF files or lock the documents on your series so they can¡t be modified.
Athento provides more than 100 automatic operations ready to use. You can execute those operations when your documents are loaded or after user actions such as click on Validate button or changing a document lifecycle state.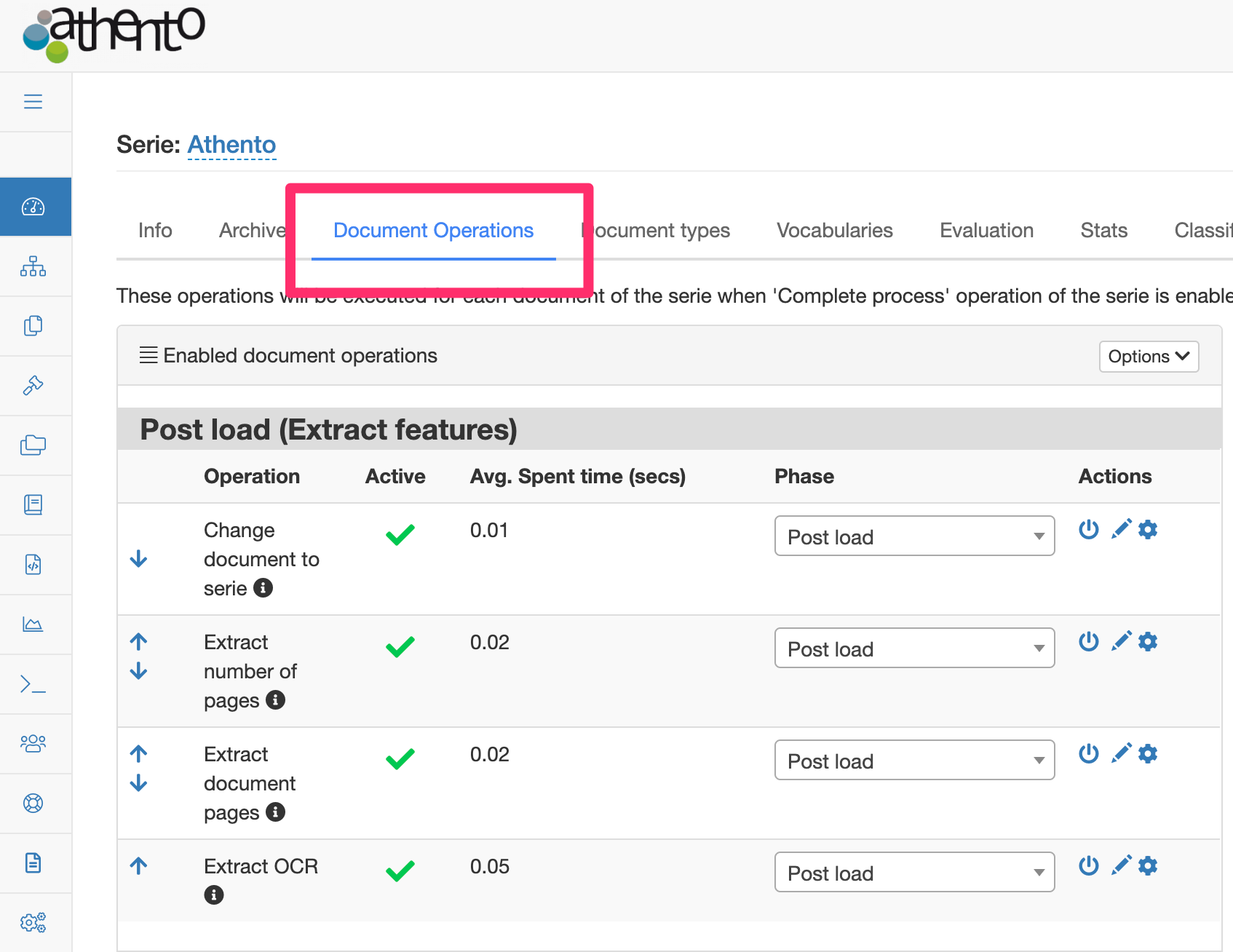 Trashed documents
When you delete a document it goes to a trash bin located in the series the document belongs to. From there, you can recover the document and see who deleted it and when.